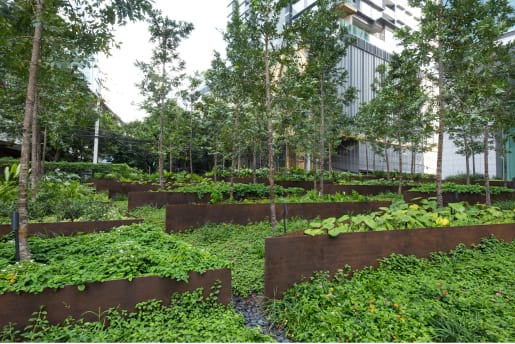 Outdoor water use
The project is designed to use 100% recycled water for the landscape area, by capturing and treating the on-site rainwater, combination with the selection of plants species, and the installation of a high-efficiency drip irrigation system to help reduce the water consumption demand.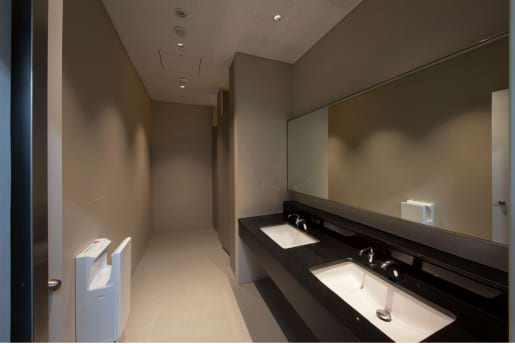 Indoor water use
The project considers reducing potable water for indoor water use throughout the alternative potable water system (recycled water) together with the selection of the water-saving typed fixtures, the project can reduce more than 50% of potable water use compared to general office standards.
Cooling tower
At least 20% of make-up water is recycled water.
Water metering
To monitor the water use during the building operation, the water meter is installed in water sub-system of the project (irrigation, indoor water fixture and fitting, reclaim water).